Surgery
Welcome to the Department of Surgery at the LAU Gilbert and Rose-Marie Chagoury School of Medicine and LAU Medical Center-Saint John's Hospital. The Department of Surgery has talented and dedicated faculty members organized within surgical divisions. The vision of the department is to develop academic and clinical centers of excellence dedicated to the highest standards of patient care, clinical training, and research. The department of surgery offers comprehensive surgical residency training in General Surgery, Urology and Neurosurgery
Division of CardioThoracic Surgery
Division of General Surgery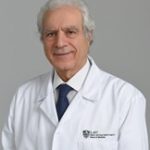 Adnan Awdeh
Head of Division of General Surgery
Clinical Assistant Professor of Surgery, General Surgery
Gilbert and Rose-Marie Chagoury School of Medicine
Interim Chairman Department of Surgery
General Surgery
Ext: 5511 Rodrigue Chemali
Clinical Assistant Professor of Surgery, General Surgery
Gilbert and Rose-Marie Chagoury School of Medicine
General Surgery
Ext: 5514 Division of Neurosurgery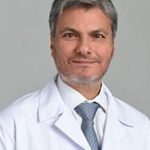 Ibrahim Saikali
Clinical Assistant Professor
Program Director, Residency in Neurosurgery
Division Head of Neurosurgery
Ext: 5412 Division of Pediatric Surgery
Division of Plastic and Reconstructive Surgery Division of Urology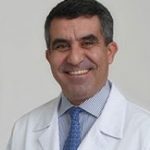 Nazih Youssef
Clinical Assistant Professor
Program Director, Residency in Urology
Clerkship Director in Urology
Director of Assessment
Ext: 5508
Division of Vascular Surgery General Surgery Residency Program
The Lebanese American University Gilbert and Rose-Marie Chagoury School of Medicine is dedicated to providing a comprehensive General Surgery Residency Program. Each year a select number of qualified individuals are chosen to join the program. We provide a one-year preliminary track or a five-year categorical track.
The preliminary track allows a broad range of training without the expectation to complete the program at our institution. This track includes rotation in General Surgery, Cardiothoracic surgery, Vascular Surgery, ER, Urology, Anesthesia, Head and Neck, ICU, and Orthopedics.
The categorical track involves a 5-year training program that comprises of research opportunities, academia, workshops, practice and systems-based learning, preoperative and postoperative patient care, surgical skills, clinical training. This track provides training across a number of subspecialties that includes Vascular Surgery, Hepato-Pancreatic Biliary Surgery, Colorectal Surgery, Breast Surgery, Digestive Disease Surgery, Endocrine Surgery, Surgical Oncology, Trauma and Critical Care. The division of General Surgery provides residents with a high-level of training from our dedicated faculty. The aim of our program is to produce exceptional future surgeons.
The program follows the six ACGME-I core competencies for training, teaching, and assessment:
Professionalism
Patient Care and Procedural Skills
Medical Knowledge
Practice-based Learning and Improvement
Interpersonal and Communication Skills
Systems-based Practice
Modalities:
Medical knowledge
ABSITE (minimum 20th %tile)
MyEvals platform evaluations
Procedures log
Attendance
Presentations
Program Structure:
Residents will rotate at the following Medical Center sites:
LAU Medical Center-Rizk Hospital, Achrafieh
LAU Medical Center-St. John Hospital, Jounieh
Rafic Hariri University Hospital (RHUH)
Clemenceau Medical Center (CMC)
Weekly Academic & Medical Conferences:
M&M Cases
Journal Club
Case Presentations
Tumor Board
ABSITE Review
To apply for General Surgery residency program:
Urology Residency Program
The Urology residency program at the Lebanese American University-School of Medicine (LAU-SOM) and LAU Medical Center-Saint John's Hospital (LAUMC-SJH) is a competency-based curriculum. The six ACGME-I core competencies are the focus for training, teaching, and assessment.
Our program is a 5-year post-graduate training program that started in 2013. The main clinical training sites are the LAU medical centers "LAU Medical Center-Rizk Hospital (LAUMC-RH) and soon LAU Medical center-St. John Hospital (LAUMC-SJH)". The affiliated hospital in Lebanon is Clemenceau Medical Center (CMC).
Resident selection for PGY1 spot takes place during their Med-4 year. One Resident is selected every year for the PGY1 Urology spot.
A PGY1 resident who successfully finishes his/her preliminary year in Surgery may fill vacant position at PGY2 level.
We have five residents at a time in the program. One preliminary PGY-1 resident rotates in Surgery. Two junior Urology residents (one PGY-2 and one PGY-3) rotate at LAUMC-RH and LAUMC-SJH. Two senior Urology residents (one PGY-4 and one PGY-5) rotate at LAUMC-RH and CMC.
Our Mission is to graduate proficient urologists. The faculty of the Urology residency program are top-class role models who provide trainees with the ability to develop their ethical and professional behavior, and to acquire the interpersonal and communication skills mandated to be outstanding physicians.
The healthy environment for learning and the appropriate guidance help the trainees in acquiring the cognitive and psychomotor skills needed for independent, safe and evidence-based practice in order to compete with local and international Urology graduates.
Our vision is to graduate highly qualified clinical and academic Urology teachers, and to recruit outstanding graduates who will join the LAU Urology residency program in order to move it forward and continuously improve it.
Our educational activities are:
Daily Teaching Rounds.
 Outpatient Clinics with active participation in patients' assessment.
Weekly Urology conferences: Didactic Instructions, Case-Based Discussion, M&M Meetings, and Journal Club.
Monthly: National Urology conferences supervised by the Lebanese Urology Society with all national Urology programs.
Monthly: Common Lectures with other LAU residency programs.
Training on Procedures: Office-Based, Endoscopic, Open, and Laparoscopic/ Robot-Assisted procedures.
Urology residents are assessed using formative and summative assessments. The six ACGME-I Urology competencies are assessed using the related sub-competencies. Our assessment tools are:
Mini-CEX: Formative and Summative.
Chart Stimulated Recall (CSR): Formative and Summative.
Direct Observation of Procedural Skills (DOPS): Formative and Summative.
 Knowledge Tests: Local MCQs' exams and EBU ITE, Summative.
 360 Evaluation (Multi-Source Feedback): Formative.
Global Rating (GR): Summative.
 Portfolio Assessment: Formative and Summative.
Our division's research initiatives are centered on identifying research opportunities as they unfold during the program years. In 2020, we started to provide our residents with appropriate training and guidance on clinical research. We hope to initiate, in the near future, a productive research program based on solid ground in order to move the Urology knowledge forward. Our long-term aim is to be internationally recognized as contributors in filling the knowledge gaps in Urology. Together we learn, together we move forward. We do our best to turn our residents into outstanding urologists.
If we can be of any assistance to you in providing other information about the Urology-training program here at LAU-SOM and LAUMC-SJH, please let us know!
To apply for Urology residency program:
Neurosurgery Residency Program
To apply for Neurosurgery residency program:
For appointments, get in touch: